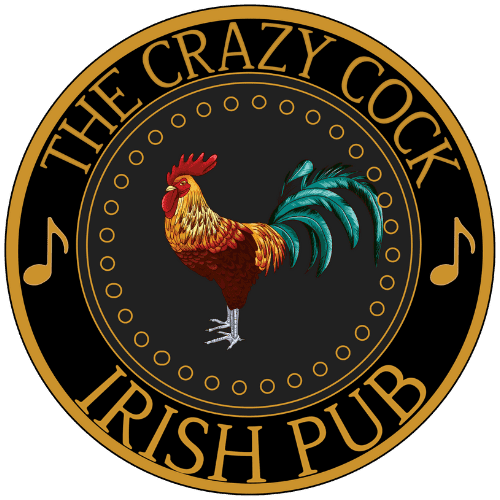 WELCOME
TO THE
CRAZY COCK IRISH PUB
Great Irish Beers & Whiskeys
If you're looking for some great traditional Irish Beers and Whiskeys you definitely came to the right place!
We offer you the best selection in Uelzen.
You have to try our specialities. Sit down and have a great dinner at the Crazy Cock!
COME ALONG
AND HAVE SOME FUN
Just drop by for a drink after work or try one of our specialties. No matter what you have in mind, the Crazy Cock Irish Pub is looking forward to your visit.
EVERY FRIDAY & SATURDAY - LIVE MUSIC
We regularly feature individual artists or complete bands. From Irish folk music to soul and rock, we offer you a colorful program. We have enough places to sit and of course to dance!